Profile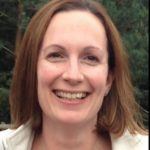 Camilla Gilmore
My CV
Education:

After a year as a computer scientist I ended up doing a BSc in Psychology at The University of Nottingham. I then did an MSc in Research Methods at the Unviersity of Reading before doing my PhD (DPhil) at the University of Oxford.

Qualifications:

Work History:

I've worked at Nottingham, Harvard and since 2011 have been at Loughborough University

Current Job:

Reader in Mathematical Cognition
My Interview

What topics do you work on?

I am interested in how children and adults think about mathematical ideas. This involves studying how young children first learn what numbers mean, how mathematical skills and understanding develops through primary and secondary school and how adults process numerical information. I look at what factors influence the development of mathematical skills and why some people find maths so difficult. This includes studying the influence of general thinking skills, attitudes to maths and the types of activities that parents may do at home to support maths learning.

What methods do you use?

I use behavioural and observation methods. Lab or classroom based studies include  experimental tasks to test specific cognitive skills as well as standardised assesments. With young children we use observational methods to explore their understanding of number words.

Who was your favourite teacher?

This is tricky – probably my A level maths teacher becuase I found it so difficult to start with and loved it by the end.

Me and my work

I work in the Mathematics Education Centre at Loughborough University with a large group of research students and academics who are interested in mathematical cognition.

Typical day

I work part-time so three days a week my typical day involves meetings with PhD students and colleagues to discuss the design and analysis of studies, going to seminars, preparing talks, analysing data, reading and writing papers. The other two days a week my typical day involves running around after an energetic toddler and doing the school run.
---
---
---
---