Profile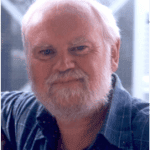 David Whitebread
My CV
Education:

grammar schools; BA Psychology & English, Keele; MEd & PhD, Nottingham

Qualifications:

as above plus Early Years & Primary PGCE

Work History:

1974-1986 Taught in 5 Primary schools, 1986-2001 Psychology & Education lecturer, Homerton College, Cambridge; 2001 – 2015 Senior Lecturer, Faculty of Education, University of Cambridge, 2015-2018, Director, PEDAL Research Centre

Current Job:

Retired (??); various consultancies and publishing activities
My Interview

How would you describe yourself in 3 words?

relaxed, sociable, enthusiastic

What did you want to be after you left school?

an astronaut

Were you ever in trouble at school?

not really; the only thing I remember is being accused of something I didn't do and having to see the Headteacher; luckily, he believed me!

Who is your favourite singer or band?

Pink Floyd

What's your favourite food?

pork pie & Italian

If you had 3 wishes for yourself what would they be? - be honest!

write a best seller about child development and parenting; own my own Caribbean island; be a famous rock star!

Tell us a joke.

Why did Karl Marx only drink fruit teas? Because all proper tea is theft!!

What topics do you work on?

My main research interests are metacognition and self-regulation in young children, quality in early childhood education and the role of play in the education, development and learning of young children.

What methods do you use?

I predominantly use observational measures, but have also developed a teacher report measure assessing the self-regulation of 3-5 year olds and a direct measure of of self-regulation skills applicable to children in the 4-10 age range.
---
---
---
---