Profile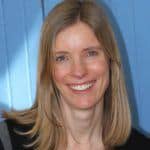 Emily Farran
My CV
Education:

I did my Undergraduate degree in Psychology at the University of Bristol. I enjoyed the research involved in my Undergraduate dissertation so much that I stayed at the University of Bristol to do my PhD, also in the Department of Experimental Psychology.

Qualifications:

BSc Psychology University of Bristol. PhD University of Bristol

Work History:

After my PhD, I took up a lectureship at the University of Reading. I was at the University of Reading from 2001 to 2008 when I moved to UCL Institute of Education, where I am now.

Current Job:

Professor of Cognitive Development
My Interview

What topics do you work on?

My research relates to cognitive development in neurodevelopmental disorders (Williams syndrome, Down syndrome, Developmental Coordination Disorder, Cerebral Palsy, Attention Deficit Hyperactivity Disorder) and in typical development, with a specific emphasis on spatial cognition. The broad aim of my research is to characterise both typical and atypical development of cognitive functions within a neuroconstructivist framework (i.e. functions are explored within the context of the developing brain). This involves analytical investigation of spatial performance in both small-scale (e.g. perception, mental imagery) and large-scale space (navigation and route learning abilities), as well as related mechanisms (e.g. memory, attention and executive function). My most recent research interest relates to the relationship between spatial thinking and Science Technology Engineering and Maths (STEM) in typically developing primary school age children.

What methods do you use?

In my lab group we mainly use behavioural measures. Some of the tasks are from known test batteries, to measure IQ, memory, etc.. These are used as background measures. Our main tasks are typically tasks that we have created, presented on a computer or as pen and paper tasks, which are specifically designed to answer our research question. I often use virtual reality to test people's ability to navigate. This is a fun and safe way of determining people's large-scale spatial abilities (e.g. www.elstrad.eu). I am also involved in studies which use a combination of bahavioural and electrophysiological recording (http://www.bbk.ac.uk/psychology/understandingfaceperception/index.php); studies that use a combination of behavioural measures and brain imaging (http://unlocke.org/); and studies that use a combination of behavioural measures and eye tracking (http://cogdevlab.weebly.com/emma-campbell.html).

Who was your favourite teacher?

I can't pinpoint one specific teacher, but both my Maths teacher and my Geography teacher at secondary school were very inspiring to me.

Me and my work

I teach statistics, developmental psychology and cognitive development. My research relates to spatial cognition in typical and atypical development.

Typical day

In a typical day I have meetings with MSc students, meetings with PhD students, and meetings relating to research projects that I am involved in. I also respond to queries from prospective MSc students, process applications for MScs, and might have teaching meetings with members of staff in my department, or lectures to give. I spend the rest of my time analysing data, reading and writing research papers and applying for funding to conduct further research.
---
---
---
---