Profile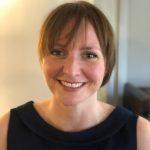 Emma Meaburn
My CV
Education:

Chickerell Primary School, Berrow Primary School, King Alfred's Secondary School, King's College London (Bsc Hons), Imperial College London (Msc), King's College London (PhD)

Qualifications:

BSc in Human Bioilogy, MSc in Molecular Genetics, PhD in Behaviour Genetics

Work History:

King's College London (Post doctoral Researcher), Birkbeck University (Lecturer and Senior Lecturer)

Current Job:

Dr Emma Meaburn is a behaviour geneticist based at the Centre for Brain and Cognitive Development, embedded within the Department of Psychological Sciences at Birkbeck. She is co-director of the Genes Environment Lifespan (GEL) laboratory and a member of the Centre for Educational Neuroscience (CEN).
About Me:

A geneticist, mother, expert procrastinator and excessive tea drinker (the last two are quite possibly related…)

Read more

So, a little bit about me and my research interests: We all differ in interesting ways, and since childhood I've been intrigued by the origins of these differences – what factors shape who we become?  Just how important are our genes, parents, siblings, school, teachers, activities and friendships?  This thought was at the back of my mind when I studied for my A levels and eventually went to university. It was during my undergraduate degree that I took a class on genetics and (finally) better understood the importance of genetic influence on human behaviours and psychological traits.  I still had very little idea of what a 'geneticist' might do (or how one went about becoming one!), but it helped focus my interest and I eventually went on to complete a PhD in Behavior Genetics at King's College London.  I joined Birkbeck as a faculty member of the Centre for Brain and Cognitive Development in 2010, where my research is focused on understanding the genetic (DNA sequence) contributions to individual differences in educationally relevant outcomes and neurodevelopmental disorders, and how genetic effects are moderated and mediated by the environment.

Read more

A robust finding to emerge from twin and family studies is that DNA differences contribute (in part) to variation in cognitive traits and academic outcomes, and rapid progress has been made in identifying specific DNA variants; it is a fast-paced area of research and I have been fortunate enough to be involved in some of these studies.

Despite these exciting advances we are still unsure how DNA sequence variation influences brain development and results in behavioural and cognitive differences between people.  This is partly because genetic effects are context dependant, and so if we want to understand how genes work, we need to start incorporating other levels of biology (i.e., gene function) and non-genetic (i.e., environmental) information as well.   This is not straightforward to do, but understanding the nature of the relationship between genes and non-genetic factors and how they interact as we develop will be critical for translating research.

My Typical Day:

A typical day doesn't really exist in academia, which is one of the reasons why I love it

Read more

I get up at …  6am (or 6.30 am, if I am lucky), when I am woken by my children. The next two hours are a whirl of breakfast, loudness, finding lost shoes, cajoling, cuddles and probably some light bribery before I leave the house at 8.15am. I drop the youngest child off at nursery on my way to the train station, and typically arrive at Birkbeck by about 9.30am.

I teach on … the BSc Psychology degree program, where I co-convene and co-teach a large first year 'Research Methods' module that provides psychology students with a basic grounding in the principles of experimental design and statistics. Undergraduate students can sometimes be surprised that research methods form a core element of the program, and we work hard to make it accessible and relevant to the students' current knowledge and career aspirations. I also teach on the final year "Genetics and Psychology" optional module. This is always enjoyable as I get to talk about my own research findings and that of my colleagues, and expose the students to the newest methods and insights from the field of behavior genetics.

I am also responsible for … quite a few things!  Broadly, my job falls into three categories; research, teaching and service.  As part of my research activities I am responsible for running a lab and the admin that comes with it; writing ethics applications; PhD student supervision, training and mentorship; securing funding (writing and revising grant applications); dissemination of my research via conference attendance, giving invited talks, publishing my work in peer reviewed articles and public engagement activities. Behavior genetics is a fast-paced field, and I stay informed about new developments and methods as best I can by reading the literature, speaking to colleagues and collaborators, organizing and attending conferences and (occasionally) training workshops.

When I'm teaching, I will be lecturing (typically on two evenings per week); developing or updating content for modules (slides, worksheets and notes); marking assessed work; writing exam papers; writing model answers; supervising teaching assistants; answering student emails; writing letters of recommendation; designing lab experiments; acting as a personal tutor for undergraduates (roughly 10-15 students); attending exam board and module convener meetings; and being assessed on my teaching.

I also peer review grants and manuscripts; supervise undergraduate (about four per year) and graduate student research projects (about two per year); sit on the academic advisory board and postgraduate research committee, and I am a member of the management committee of the University of London Centre for Educational Neuroscience, which provides a unified research environment for translational neuroscience.

My typical day … doesn't really exist! One of the best aspects of academic life is that each day is different.

If I am teaching in the evening, typically I will meet with my PhD students (or project students) in the morning where we discuss the past week's progress, go over new results and edits of conference abstracts and manuscript drafts. Then there is at least an hour of email and admin tasks such as paying invoices, tracking lost lab orders, or hurriedly writing a PhD application, before heading to the gym for an hour of 'me' time. I'll then undo all my hard work by grabbing a hearty lunch from one of the many fantastic food places around Birkbeck, before attending a departmental seminar or journal club. That leaves me with a couple more hours to squeeze in research and research admin before preparing for the evening's class. Once the class is over (at about 8.30pm), I head back to my office for 30 minutes of emails before catching the tube home. All being well, I'll get home around 9.30/10pm, check on my (mostly) sleeping family, and do some chores before collapsing into bed.
My Interview

How would you describe yourself in 3 words?

Enthusiastic, curious and unnecessarily loud.

What did you want to be after you left school?

I didn't gain a good understanding of the options and career paths available to 'nerdy' girls until quite late in life, but knew that I wanted to work in scientific research in some capacity.

Were you ever in trouble at school?

Sadly not. It was a misspent youth.

What's your favourite food?

Anything salty and horribly bad for me.

If you had 3 wishes for yourself what would they be? - be honest!

To procrastinate less, to excel at a sport of ANY kind (I'm really not fussy which one - anything is good) and be able to freeze time with the power of my mind.

Tell us a joke.

What do you call a sleepy dinosaur? Dinosnore *hangs head*

What topics do you work on?

Individual differences, atypical development, behaviour, educationally-relevant traits, genetics, epigenetics (just a little!), and gene expression.

What methods do you use?

I mainly use genetic epidemiology methods for identifying genotype-phenotype links, and exploring how they work at the biological level. For the most part, this involves the collection of DNA and RNA samples (saliva and blood) from both families and population samples of unrelated individuals. The DNA is then analysed using DNA genotyping arrays and next-generation sequencing (RNAseq and whole-exome) and the genomic differences identified are related to the outcomes of interest using statistical procedures.

Who was your favourite teacher?

This is a tricky question for me. I'm not sure I have one stand-out teacher, but I am enormously grateful to an A-level teacher who equipped me with  organisational and study skills that proved critical for my studies.  I was generally an engaged and interested student, but had somehow missed out on the practical skill development of how to organise my revision, my time and my priorities. Her practical tips proved VERY useful indeed!

Me and my work

I was adopted as a small child and growing up I was always very interested in (what was at the time) the Nature/Nurture debate. What made me, me? Why did I seem to think and act differently from my adoptive family?  Of course, I now know that there is not a singular and neat answer to this question — both nature (genes), nurture (everything other than genes) and their interaction throughout development has shaped me into who I am.

As an academic now working in the field of behaviour genetics, my attention has turned to individual differences.  Why and how do we differ, especially in terms of higher level cognitive abilities and behaviours?  My research is focused on understanding genetic contributions to individual differences – what do the genetic differences look like, where are they located, and how do they work? If we can get a firm handle on this, we can start to ask important questions such as how does the brain learn, why do some infants develop differently, and what are the specific environments that buffer or magnify genetic risk.

Typical day

A typical day doesn't really exist in academia, and it one of the many reasons that I enjoy it — each day is different. For instance, today I am helping a MSc student with their project, working on a much neglected research paper,  preparing a lecture  and participating in the Learning Zone.  Tomorrow is back-to-back meetings, seminars and journal clubs! This blog gives an insight into what I might be doing (or juggling) at any given moment: http://blogs.bbk.ac.uk/bbkcomments/2017/04/04/a-day-in-the-life-of-dr-emma-meaburn/
---
---
---
---