Profile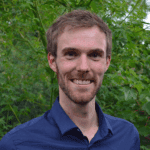 Jacob Paul
My CV
Education:

2007-2010: B.Sc (Honours in Psychology), University of Melbourne; 2011-2017/8: PhD, University of Melbourne;

Qualifications:

B.Sc (Honours in Psychology); PhD

Work History:

Research assistant, University of Melbourne; Private tutor (mathematics)

Current Job:
My Interview

What topics do you work on?

My research seeks to understand how the human brain encodes sensory quantities (number, space and time) and combines them into higher-order cognitive computations (arithmetic, spatial coordination, temporal sequencing) to ultimately guide adaptive behaviours. By studying these questions I hope to gain a greater understanding of how variability in basic brain processes might underlie individual differences in learning more complex skills, such as numeracy and mathematics.


What methods do you use?

I use a combination of experimental methods in my research to measure behavioural characteristics (strategies, response times and error rates), markers of attention (eye movements) and ongoing neural activity (ultra-high-field neuroimaging).

Who was your favourite teacher?

The best learning experience I had throughout my school years was from my high school advanced maths teacher, who taught with an obvious enthusiasm for problem-solving and a motivating appreciation for the numerical world around us.

Me and my work

I have recently moved from Melbourne (AU) to Utrecht (NL) to continue pursuing my research agenda, and hope to acquire more scientific skills and international collaborations to extend my work in multiple directions. One particular goal of mine is to begin working with others to help translate my basic research findings into remedial learning practices, as well as to better engage and communicate with a wider scientifically-curious audience.

Typical day

A typical day often involves analysing large complex data sets, preparing research studies for publication, and reading current research in my area to stay informed about the most recent theories, techniques and advancements. And plenty of good coffee!
---
---
---
---