Profile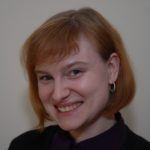 Jessica Horst
My CV
Education:

Boston University 1998-2001, University of Iowa 2001-2007

Qualifications:

PhD in Psychology (2007), BA in Philosophy and Psychology, first class honours (2001)

Work History:

2007-2013 Lecturer in Psychology at the University of Sussex, 2013-present Senior Lecturer in Psychology at the University of Sussex

Current Job:

Subject Lead for Developmental and Clinical Psychology, University of Sussex and Senior Lecturer in Psychology at the University of Sussex
My Interview

What topics do you work on?

My research explores how children learn what words mean and then how they remember those meanings over time. Most of my word learning work involves teaching children nouns (names for things) and investigating how children recognise that they can use a noun in a new situation or with a new item (like using "wand" for both princess-style wands but also for the baton-style wands used by Harry Potter and others). You can learn more on my lab website.

What methods do you use?

I teach and test young children's word learning using either storybooks or toys.

Storybooks:  Members of my lab have written the stories we use in our studies that use storybooks. We wrote our own stories so we can keep all of the stories the same length with the same numbers of pictures. Throughout the stories there are unusual objects that children are unlikely to have seen before and they are named with pseudo-words (fake words that sound like real words) but the objects are not the focus of the story. This way, we know that anything children are learning from these stories are from what we taught them and not words that they already knew. This link will take you to a journal article written for kids that explains this method. We have used this method to show that children actually learn more from hearing the same stories repeated and that bedtime stories are ideal for learning from storybooks. Our latest study is about how the number of illustrations matters too.

Names for Toys: My other research involves teaching children names for toys by either giving them 3D toys to look at and explore or by using a touchscreen computer. On occasion we have used a Robot to simulate what children do to get a better idea of how learning is occurring. This research has had a big influence on current theories of word learning and how repetition and reinforcement are important in the gradual word learning process.

Who was your favourite teacher?

There are so many! One that really stands out is my music teacher in primary school. She taught me much more than how to read music and keep the beat. One day she asked the two tallest boys in the class to help her. She took a chair and asked one boy to lift the other onto the chair. He did. Then she asked him to lift him off. He did. Then she asked him to tell the rest of us about it. It was much harder to lift him up than to put him down. My teacher explained that it's the same thing with self-esteem: it's much harder to lift someone up than to put them down. That is one of the many lessons she taught me that has stayed with me my whole life.

Me and my work

I became interested in learning how children (or anyone, really) learns language after I moved to Germany at age 14 without knowing any German. It was a usual, challenging experience. Eventually I did learn German and became fluent enough to complete my Abitur, which is similar to A-levels in that system. One thing I found fascinating was knowing that I learned some words through explicit instruction and others in passing from listening to conversations and reading books. I've always been interested in children so eventually I decided to focus on how children learn their native language. Once I became a parent I knew I made the right decision for me: watching my son develop reminds me that if I weren't already a developmental psychologist, I would want to be.

Typical day

A typical day for me involves a lot of variety: On a typical day I'll spend some hours giving lectures to 250 undergraduate students or running a postgraduate seminar with 20 students. I'll also write or edit academic journal articles, articles for the media or work on grant proposals to fund future research. Two of my favourite activities are working closely with students in my lab and mentoring them in the research process and working with my non-academic contacts who have used my research (particularly the storybook studies) to create interventions to help children learn.
---
---
---
---