Profile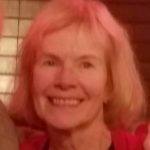 Linda Baker
My CV
Education:

I earned my M.A. degree and Ph.D. degree in Psychology from Rutgers University, the State University of New Jersey, USA.

Qualifications:

I have a Ph.D. in Psychology, with training and expertise in developmental, educational, and cognitive psychology.

Work History:

I began my career as a visiting research assistant professor at the Center for the Study of Reading at the University of Illinois. I then moved to the University of Maryland, Baltimore County, where I moved through the ranks to full professor.

Current Job:

I am a professor of Psychology.
My Interview

What topics do you work on?

My research deals with child development in relation to education. Specific areas include literacy development, motivation for reading and schooling, parents' beliefs and practices that influence children's school outcomes, students' understanding and monitoring of their own cognitive processes (metacognition and comprehension monitoring), and instructional interventions to prevent reading difficulties. I also conduct evaluations of programs to improve the academic success of students whose socio-cultural backgrounds place them at risk.

What methods do you use?

I use a mix of experimental, correlational, and qualitative methods. Some of my work is longitudinal and some is cross-sectional.

Who was your favourite teacher?

My favorite teacher is my graduate school mentor, whom I first met as an undergraduate. He gave me the confidence, skills, and motivation to pursue a career in academia.

Me and my work

My current work focuses on the oral language skills of preschool children that contribute to later reading comprehension skills. We are studying children's conceptual knowledge in one task and their narrative competence in another.

Typical day

I don't have a typical day, which is one of the reasons I like my job so much. I can more easily describe a typical week, which includes a mix of teaching, research, and service. I teach undergraduate and graduate courses such as Schooling and Development; Language and Thought; Reading and Reading Disabilities. I supervise students in my Educational Contexts of Development lab on research involving preschool children and their parents, as well as college students, and I write up research for publication and presentation. I serve on departmental and university committees, and I review articles or grant proposals for professional organizations.
---
---
---
---