Profile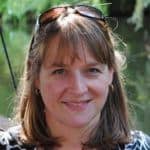 Nicola Botting
My CV
Education

Qualifications

BSc (hons) Psychology, MA Child Psychology, PhD Child Health

Work History

Westminster Children's Hospital, University of Liverpool, University of Manchester

Current Job

Professor of Developmental Disorders

Employer

City University of London
My Interview

What topics do you work on?

Developmental Language Disorder (DLD); Autism (ASD); Other areas of atypical language; ADHD; Executive function and memory in atypical language learners; Emotional wellbeing; Assessing children and adolescents; How teenagers with difficulties access the classroom curriculum; Longterm effects of communication difficulties and of low birth weight.

What methods do you use?

Quantiative; Longitudinal

Who was your favourite teacher?

My English Language teacher who taught me that teachers were real people!

Me and my work

I am a developmental psychologist interested in communication, language and thinking skills, especially in children, adolescents and adults with developmental disorders and other atypical language groups. The link between language and thinking, as well as long term effects of early difficulties are topics that I investigate.

Typical day

A mix of teaching students who are training to be Speech and Language Therapists, analysing data, writing papers and grant bids, being a personal tutor, supervising PhD students and lots of emails and admin!
My profile link:
https://ias.im/u.163600
---
---
---