Profile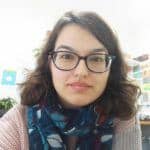 Carolina Kuepper-Tetzel
My CV
Education:

University of Mannheim, Germany (2001-2010)

Qualifications:

PhD in Cognitive Psychology

Work History:

University of Mannheim, Germany (2010-2012); York University, Toronto, Canada (2012); Washington University in St. Louis, USA (2013-2015); University of Dundee, Scotland (2015-present)

Current Job:

Lecturer in Psychology
About Me

Cognitive Psychologist, Engaged Teacher, and Science Communicator

Read more

I obtained my Ph.D. in Cognitive Psychology from the University of Mannheim, Germany. Afterwards I pursued postdoc positions at York University in Toronto, Canada and at the Center for Integrative Research in Cognition, Learning, and Education (CIRCLE) at Washington University in St. Louis, USA. In November 2015, I joined the Psychology Division in the School of Social Sciences at the University of Dundee as Lecturer in Psychology. In November 2016, I joined the Learning Scientists – a vibrant scholarly outreach project that aims at disseminating knowledge from cognitive psychology to a broader audience.

I tremedously enjoy teaching and am eager to continously improve my teaching in order to offer the best possible learning experience to my students.

I spend my free time with my husband, Patrick, who is a Lecturer in International Relations at the University of Glasgow and with my son Emil, who lets her experience the joys of developmental psychology on a day-to-day basis. We enjoy going on day trips to explore the beauty of Scotland and meeting with friends. Apart from work and family, I love listening to my vinyl records, reading a good book, or watching movies and series.

Read more

My research focuses on investigating learning and memory phenomena that allow developing successful learning strategies and that enhance long-term retention. For the most part, I have been working on the distributed practice effect, but I also have expertise in other research topics, such as testing effects, effects of sleep on memory, or active learning strategies. To obtain a better understanding of the underlying cognitive mechanisms of memory effects and to evaluate existing theoretical explanations I have used mathematical modeling. I'm convinced that psychological research should serve the public and, hence, aim at implementing learning effects in educational settings in order to offer teachers and students a wide range of beneficial strategies that promote long-term retention.

I make heavy use of evidence-based instruction methods in my teaching to provide my students with the best learning experience possible. The ultimate goal is to engage as many students as possible and, at the same time, to make sure that they obtain a deep understanding of the material acquired in lectures or seminars. To that end, I conduct research projects that aim at informing learning and teaching practice and stay in the loop on learning and teaching innovations.

My Typical Day

A Day in the Life of Carolina

Read more

A typical day at work usually starts with answering emails and compiling my to do list for the day. If it is a teaching day, I would prepare for the lecture. On non-teaching days, I work on research projects and engage in outreach activities.

What I'd do with the prize money

Funding a new network that I'm building at the moment: The Teaching Innovation & Learning Enhancement (TILE) network. TILE is meant to become an interdisciplinary platform where scientists and educators across sectors meet on a regular basis to discuss ways to implement research-informed learning and teaching strategies into the classroom.

Read more

I'm currently initiating the Teaching Innovation & Learning Enhancement (TILE) network which aims at being a forum for different stakeholders to share knowledge exchange, innovative teaching ideas, evaluate current teaching practice, and develop hands-on, realistic, implementable, evidence-informed teaching and learning strategies. The idea is that TILE becomes a platform of scholarly outreach between people within and outwith the university (i.e., schools, policy makers). TILE will start as an external speaker series with people sharing best practice with a broader audience. TILE will invite teachers from schools in Dundee to discuss prevailing issues in education and ways to overcome these using evidence-based strategies and findings. The goal is to advance educational practice by opening the conversation about the feasibility to implement evidence-based approaches and evaluating these implementations systematically on a larger scale. I spent the summer 2017 recruiting people for the TILE network and currently have more than 40 people who have indicated their interest in being part of TILE.

The prize money would allow me to accelerate the development of this network and to organise a one-day unconference – similar to a TeachMeet – bringing together members of TILE and students. At the beginning of the unconference, participants decide on different topics for the day and these topics will then be explored in different formats. In addition, I'd like to invite an external speaker. The prize money will be used for marketing of the event, catering during the event, and to cover the expenses for the external speaker. Knowledge exchange between the different groups (researchers, teachers, expert students, science communicators) promises to result in a unique experience. The format of an unconference is innovative, promotes collaborations, and encourages non-University audiences to engage.
My Interview

What did you want to be after you left school?

A psychologist working in marketing

Were you ever in trouble at school?

No, I was a swot.

Who is your favourite singer or band?

The Beatles

What's your favourite food?

Because I cannot get it easily in the UK: Schnitzel

What is the most fun thing you've done?

Road trip on the US west coast.

If you had 3 wishes for yourself what would they be? - be honest!

Stay healthy, stay happy, own a cosy cottage somewhere nice

What topics do you work on?

Human Learning and Memory

What methods do you use?

Who was your favourite teacher?

Me and my work

A fun, challenging, sometimes exhausting, but rewarding rollercoaster ride.

Typical day

Breakfast – Bring my son to nursery – At work: Projects/Meetings/Teaching/Emails/Scholarly Outreach – Pick up my son from nursery – Spend time with family – Read for leisure or watch Netflix – Sleep
My profile link:
https://ias.im/u.163623
---
---
---