Profile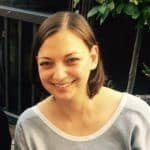 Cat Sebastian
My CV
Education

University of Oxford 2005-6; University College London 2006-9

Qualifications

BA Experimental Psychology, MSc Neuroscience, PhD Psychology (Developmental Cognitive Neuroscience)

Work History

University College London 2009-12, Royal Holloway University of London, 2012-present

Current Job

Employer

Royal Holloway University of London

What's your role on the site?

Scientist
My Interview

What topics do you work on?

My research looks at how young people learn to regulate or control their emotions, and how this relates to socioemotional wellbeing and mental health. In particular, I study reactive aggression: that is, aggression caused by threat, frustration or provocation, and which is associated with excessive emotional reactivity and poor emotion regulation. I work with both typically developing adults and adolescents as well as young people with conduct problems.

What methods do you use?

I use a variety of research methods from cognitive neuroscience and developmental psychology, including functional and structural neuroimaging, cognitive testing, and questionnaires.

Who was your favourite teacher?

I was lucky to have lots of excellent teachers! I had a great maths teacher whose enthusiasm for the beauty of the subject was really inspiring. I also learned a lot from my favourite English teacher about thinking things through for myself. But I decided not to study English at University as I worried it would ruin the pleasure of reading.

Me and my work

I'm a Reader in Psychology at Royal Holloway University of London. As an academic and university lecturer, my role is split between teaching undergraduate and MSc students, managing our department's PhD programme, and my own research. I direct the Emotion, Development and Brain Lab, and our research is aimed at understanding how young people learn to regulate or control their emotions, how this relates to mental health, and how brain development may contribute to this process.

Typical day

The great thing about being an academic is that there's no such thing as a typical day, which makes for a very varied career. One day I will be in the lecture theatre, the next I could be running a neuroimaging project in the MRI lab, and the next I could be presenting our research at a conference anywhere in the world. However, most days are a mixture of meetings with students and my research group, helping my department to run smoothly, and of course, emails!
My profile link:
https://ias.im/u.163614
---
---
---