Profile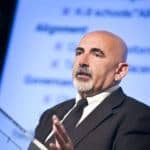 Dylan Wiliam
My CV
Education:

Altrincham Grammar School (1968-73); Durham University (1973-76); Open University (1980-83); South Bank Polytechnic (1983-85); University of London (1986-93)

Qualifications:

Work History:

School teacher (Worcester, London, UK); Academic, University administrator (London, UK); Research Director (Princeton, NJ)

Current Job:
About Me:

Self-financing, independent academic and educational consultant.

Read more

I live with my partner, Siobhan Leahy, in northern Florida, and work with teachers, schools, and governments around the world on improving education. I have digitized most aspects of my life, including research papers, vinyl LPs, VHS tapes, and compact cassettes. I like watching sports, especially (American) football, rugby, cricket, and baseball. I try to read at least two books every week, as well as keeping up with the key journals in my field, and I tweet about the things I find interesting.
My Interview

How would you describe yourself in 3 words?

happy, sociable, introverted

What did you want to be after you left school?

Musician

Were you ever in trouble at school?

Occasionally, most often for bad handwriting...

Who is your favourite singer or band?

Rachel Flowers

What's your favourite food?

Thai

If you had 3 wishes for yourself what would they be? - be honest!

To be able to get by on less sleep, to be able to fly a plane (so I could spend less time traveling), to be thinner.

Tell us a joke.

Q: What's brown and sticky? A: A stick.

What methods do you use?

I try to start with the questions I want to address, and then figure out what research methods will be the most appropriate for those questions. My background as a mathematician and psychometrician means that I often use quantitative methods in my research, but I also use qualitative methods when they are relevant.
---
---
---
---