Profile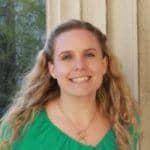 Lucía Magis Weinberg
My CV
Education:

UNAM, 2005-2012, UCL, 2012-2017

Qualifications:

I originally trained as an MD

Work History:

I did my PhD in Experimental Psychology at UCL

Current Job:

Postdoctoral researcher at the Center on the Developing Adolescent, UC Berkeley
My Interview

What topics do you work on?

I just finished my PhD in which I studied how cognitive control develops in adolescence using behavioural experiments and neuroimaging. I am now working as a postdoctoral researcher on how puberty impacts learning.

What methods do you use?

I use behavioural experiments, where volunteers play different computer games whilst we record how accurate and quickly they respond. I also use MRI, a neuroimaging technique that allows us to measure changes in oxygen consumption in the brain whilst participants play these games. As developmental scientists, we often track changes between younger and older participants in these measures, accuracy, reaction times and oxygen consumption, to get an insight on how behaviour and the brain might be changing.

Who was your favourite teacher?

I was very lucky to be inspired by many wonderful teachers coming up. I am particularly grateful of how Ms Tobyanne Berenberg, my Geography teacher, changed my way of seeing the world.

Me and my work

I am very excited to map out what we know about how puberty impacts learning in the lab and think about how this can be applied in everyday settings, including classrooms.

Typical day

My typical day involves a lot of reading different scientific journals, some data analysis and planning future experiments.
---
---
---
---