Profile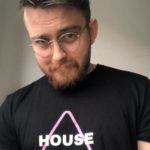 Paul Matusz
My CV
Education

2009-13: PhD Psychological Sciences, Birkbeck College University of London. 2007-08 BA Psychology, Cardiff University. 2004-09 MA Psychology, University of Social Sciences & Huamities, Wroclaw (Poland)

Qualifications

Work History

2018-present: University of Applied Sciences Western Switzerland (HES-SO Valais-Wallis), Sion (Switzerland). 2014-17: Depts. Clinical Neurosciences & Radiology, University of Lausanne (Switzerland). 2012-13: Dept. Experimental Psychology, Oxford University.

Current Job

Junior Group Leader/ Lecturer

Employer

University of Applied Sciences Western Switzerland (HES-SO Valais-Wallis), Sion (Switzerland)
My Interview

What topics do you work on?

I am interested in the processes that help children focus on the currently important bits of information and ignore the distacting bits in naturalistic, multisensory (with information stimulating multiple senses at once) environments. Real-world environments, such as classroooms, are multisensory in nature, yet most reseach here focused on how children attend to visual or auditory information. I study how those "multisensory attention" processes shape the abilities to read and do basic maths in healthy children and those with visual impairments (e.g. amblyopia or "lazy eye"). I typically use EEG (method of recording electrical brain activity) to better understand the brain mechanisms orchestrating these attentional processes, as behavioural measurements are often not reliablye in children.

What methods do you use?

I use rigorous tasks developed in research on visual attention processes in adults that offer well-tested behavioural measures of attentional processes. I combine these with advanced analyses of EEG (called electrical neuroimaging) that offer insights into when, where and how a given process happened in the brain. I also use standardised tests of academic achievement to assess children's basic cognitive and reading/ basic maths skills

Who was your favourite teacher?

The teacher who had the biggest influence on me was my high-school Polish teacher, Mr Bonarski. Kind, polite (only stark when appropriate) and witty, taught me that passion is built on hard work.

Me and my work

Funded by an Ambizione grant from the Swiss Science Foundation, I am currently setting up my own group at the Information Systems Institute at the HES-SO situated in the Valais canton ("the valleys") in the middle of the Swiss Alps. My research focuses on how to best combine experimental psychology, cognitive neuroscience & technology to improve classroom learning and the treatment of sensory and learning disorders. For example, I'm currently testing if embedding new ophthalmic treatments in virtual reality environments helps children recover their visual functions faster than with typical treatments.

Typical day

I typically spend my days writing scientific articles (often also grant applications, ugh..), supervising Master's and PhD students and setting up and managing research collaborations with a wide range of scientists and experts in health, technology and education. As such, my typical day involves finding a common language with experts in different fields, and then putting the fruits of our discussions onto paper (uff..).
My profile link:
https://ias.im/u.163541
---
---
---