Profile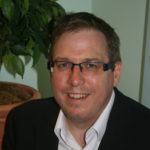 Richard Churches
My CV
Education

Surrey University, Open University, London University

Qualifications

Work History

Work all over the world: Abu Dhabi, Bahrain, Brunei, England, Dubai, Egypt, Ghana, India, Ireland, Jordan, Kuwait, Malaysia, Mexico, Northern Ireland, Pakistan, Qatar, Oman, Saudi Arabia, Scotland, South Africa, Spain, Wales, United States.

Current Job

Lead Advisor: Education Reform and Evidence Based Practice

Employer

Education Development Trust provides outstanding, sustainable education solutions. In partnership with schools and governments as well as public and private partners, we transform the lives of millions of learners worldwide. We deliver education services and consultancy on a global scale as well as manage a portfolio of free schools, academies and independent schools. As a not-for-profit and a registered charity, any surpluses generated from our work are invested into our publicly available programme of educational research.
My Interview

What topics do you work on?

Science of learning, teacher-led randomised controlled trials, evidence-based practice in education, teacher training.

Work on a wide range of projects including being Programme Director for the DfE's new route into teaching, Future Teaching Scholars.

What methods do you use?

Randomised controlled trials and other related forms of research.

Who was your favourite teacher?

A history teacher who lived next door, who opened up my mind by coming round to my house and lending me Plato's Republic

Me and my work

I was teacher for 15 years, government adviser and education consultant for 14 years. I have a PhD in altered states of consciousness.

Current assignments and projects:

– Programme Director for the DfE's new route into teaching Future Teaching Scholars (0.5)
– Neuroscience-Informed Teacher-Led Randomised Controlled Trials with the Wellcome Trust
https://www.educationdevelopmenttrust.com/en-GB/news-and-blogs/news/2017/science-of-teaching. Follow the project on Twitter @teacherled_RCTs

– Evidence Based Supervision programme with QRTA (Jordan), for supervisors working with teachers who are teaching refugee children

EdDevTrust Neuroscience Viewpoint 2pp V3

Education advisor working on neuroscience-informed teacher-led RCTs

[neuroscience-teacher-led-rcts.pdf]

Dr Richard Churches is Lead Adviser for Education Reform and Evidence Based Practice at Education Development Trust, where he is a member of the Research and Consultancy Group Leadership Team. As a government adviser, he has had a lead role in numerous large-scale reform programmes across the world.

He was recently based in Brunei where he reported directly to the permanent secretary while leading the setting up of the national Literacy and Numeracy Coaching Programme across all schools in the country. Richard led Closing the Gap: Test and Learn for the Department for Education in England which involved 800 schools in the implementation of large-scale randomised controlled trials (assessing the potential of a number of approaches to the improvement of literacy and numeracy attainment).

He is currently Programme Director for the DfE's new post-graduate route into teaching, Future Teaching Scholars. Richard is co-author with Eleanor Dommett of Teacher-Led Research: How to design and implement randomised controlled trials and other forms of experimental research and of Neuroscience for Teachers: applying brain science in the classroom (with Eleanor Dommett and Ian Devonshire).

Typical day

No such thing. . . very lucky to work on a wide range of projects around the world. See my twitter account teacherled_RCTs 
My profile link:
https://ias.im/u.164679
---
---
---