Profile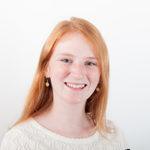 Yvonne Skipper
My CV
Education:

University of Kent, 2003-2011

Qualifications:

BSc (Hons) Psychology (First Class); MSc Psychology Research Methods (Distinction); PGCHE; PhD Praise, criticism and advice in educational settings: A social psychological investigation.
My Interview

What topics do you work on?

I research topics such as teacher feedback, how peers learn together and why girls drop out of science subjects. I am passionate about ensuring that my work has a real world impact.

What methods do you use?

I use a co-creation approach, working closely with partner organisations to bring together psychology and 'real world' knowledge to develop interventions.

Who was your favourite teacher?

Such a tough question… I am lucky to have had so many! Probably Mrs Bottomley who inspired me so much in primary school

Me and my work

An example project where we have used psychology to develop an intervention is called White Water Writers. We give groups of young people the chance to collaboratively write and publish a full length novel in just one week. This video was made at one of our book signings https://www.youtube.com/watch?v=b9eOvOf01EQ&t=42s

Typical day

I don't really have a typical day as I enjoy variety. I might be writing papers, working in schools, meeting with teachers, delivering lectures, or grabbing hot chocolate!
---
---
---
---